5 of the BEST Summer Party Ideas!
Maybe your next summer party is right around the corner or you are trying to collect some ideas for throwing that perfect get-together. We've compiled a list of the 5 most exciting summer party ideas for you to use this summer.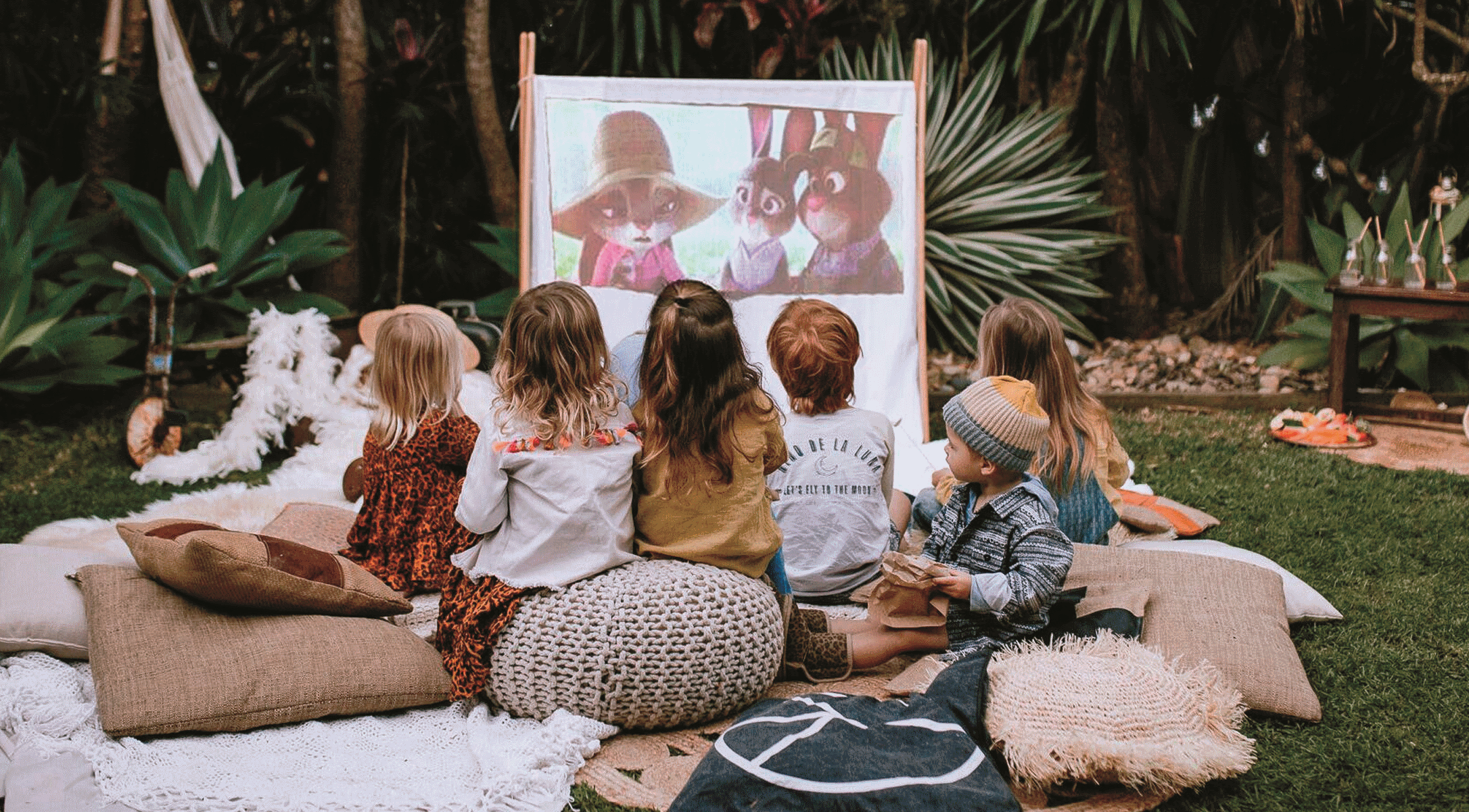 Outdoor Movie Night
Summer nights are so cool and refreshing after a long and hot summer day, why don't you take the kids outside and watch a movie under the stars. String up a white sheet, lay some pillows and blankets out in the yard and kick back. If you don't have a home projector, here is a list of the highest quality home projectors for your budget.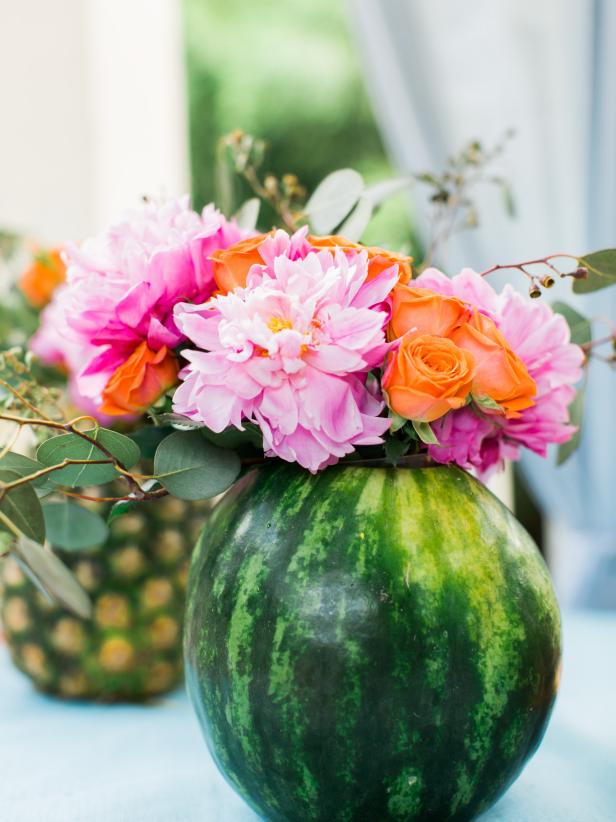 Fruity Floral Arrangements
Give your eating area a blast of fun summer color by re-purposing fruit, like watermelon or pineapple, as vases for a bouquet of flowers. This not only gives your party a touch of color but also sets a fun tone for the rest of your event. Find out how here.
Easy DIY Booze Chillers
Maybe your party tilts a little more on the adult side. These easy to make, stylish chillers will keep your drinks cold and your guests happy. Made by freezing decorative garnish in between the bottle you want to keep cold and a reused 2 liter soda bottle, these elegant chillers will class up your party. Just be prepared for them to melt. Tutorial here.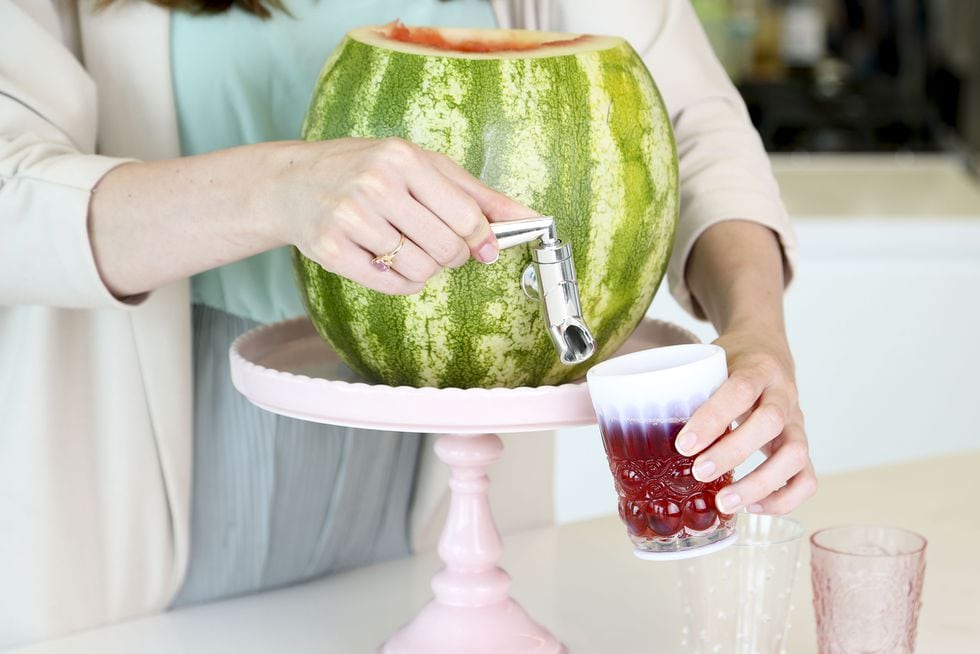 Watermelon Keg
How about just skip the bottle chillers and mix the drink up beforehand. Again, re-purposing this iconic summertime fruit requires little more than mixing up your drink, emptying the melon of its sweet contents and pushing the tap through the rind. This keg will wow your guests whether it's holding an alcoholic beverage for those adults, or a sweet summertime drink for your kiddos. Original post here.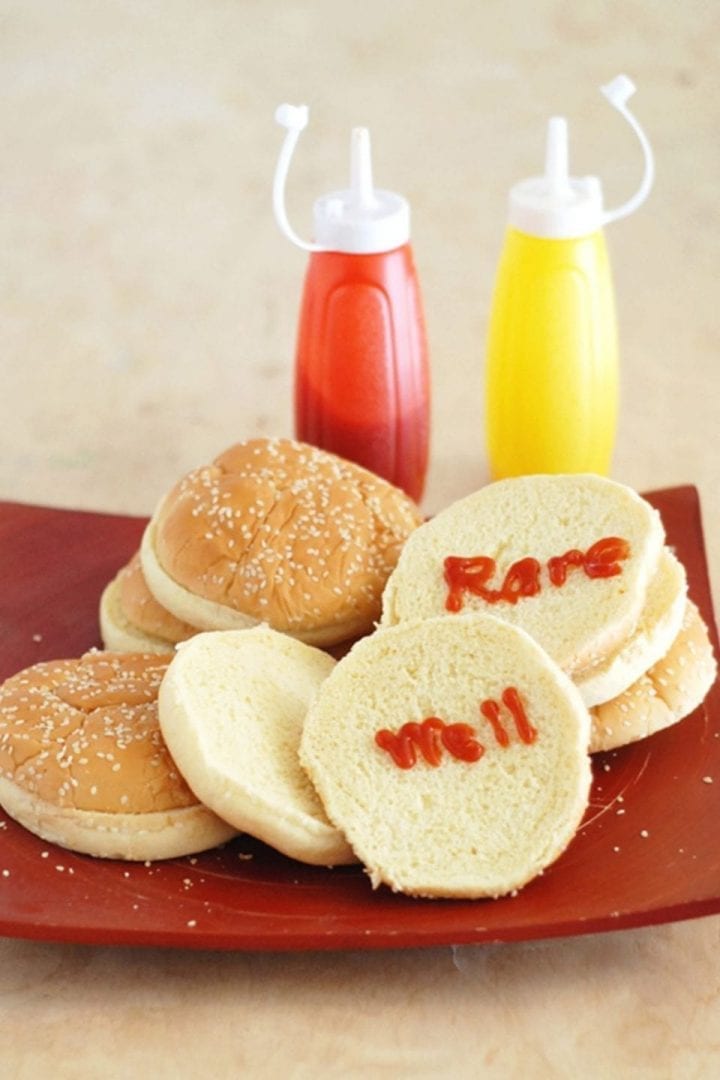 Grilling System
Make your grill master's life a little easier by writing their grill order on the bun. This little trick can save you from a helping of confusion that you just don't need while throwing your awesome summer get-together. Original credit here.
Better yet, spend more of your precious time enjoying your party rather than running it and skip preparing food altogether. Let The Ribber Catering do all the hard work so you don't have to.