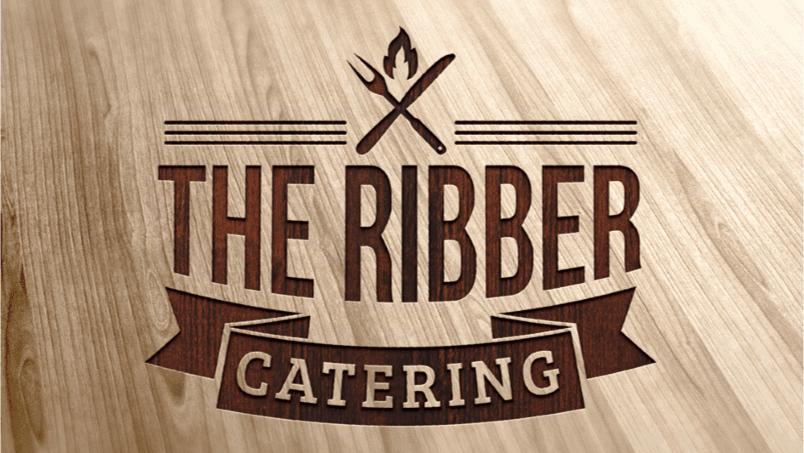 Our Story…
What's in a name? When it's The Ribber Catering it's over 30 years of heritage, providing some of the most delicious BBQ and smoked meats, and one-of-a-kind meals to Western Colorado. Chef, John Young, is in his third year as owner. John's passion for wonderful food has elevated The Ribber Catering as one of the TOP caterers in Grand Junction. The Ribber Catering supplies more than 200 events and feeds more than 20,000 guests each year.
The Ribber Catering is committed to providing mouth-watering meals for your wedding, corporate event, charitable gathering or family party. But what truly makes The Ribber Catering different, is John, and his passion for food and people. He is committed to creating the perfect menu for your unforgettable event. We'd love to be part of your special day…
Some of our Menu Options & Ideas…
Appetizers
Chilled Marinated Shrimp
Smoked Salmon Brochette
Italian Beef Brochette
Smoked Salmon Cucumber Cups
Pulled Pork Sliders
Hot Wings
Baby Back Ribs
Caprese Skewers
Vegetable and Dip Platter
Stuffed Mushrooms
Sweet and Spicy Glazed Meatballs
Fruit Skewers
Side Dishes
Oven Roasted Potatoes
Baked Potatoes 
Mashed Potatoes with Gravy
Baked Beans
Macaroni and Cheese
Rice Pilaf
Roasted Baby Potatoes
Green Bean Casserole
Meats
Beef Brisket
Roast Beef
Baby Back Ribs
Pulled Pork
Oven Roasted Chicken
Smoked Chicken
Smoked Sausage
Smoked Turkey
Desserts
Espresso Chocolate Mousse
Brownies
Lemon Bars
Cheesecake
Fruit Cobbler
Vegetables & Fruit
Steamed Vegetables
Oven Roasted Vegetables
Corn on the Cob (seasonal)
Tossed Garden Salad
Coleslaw
Potato Salad
Asian Broccoli Slaw Salad
Mixed Fruit Salad
Fresh Melon Salad with Berries (seasonal)
Watermelon and Cantaloupe Slices (seasonal)
Holidays/Events
Roast Turkey
Smoked Turkey
Smoked Prime Rib
Maple-ginger Glazed Salmon
Honey Glazed Ham
Chicken Cordon Bleu
Looking for something special? We can do that!
As a matter of fact, there's almost nothing we can't do…
Breakfast – Lunch – Dinner – Appetizers – Hors d'oeuvres – Salads – Desserts
BBQ – Buffet – Comfort Food – Italian – Mexican – Seafood
Graduations – Weddings – Luncheons – Reunions – Galas
Mac & Cheese Bar  – Taco Bar – Baked Potato Bar 
We love our community…
The Ribber Catering is proud to support these fine organizations!
Over 35% of our business in 2018 & 2019 was with non-profits.